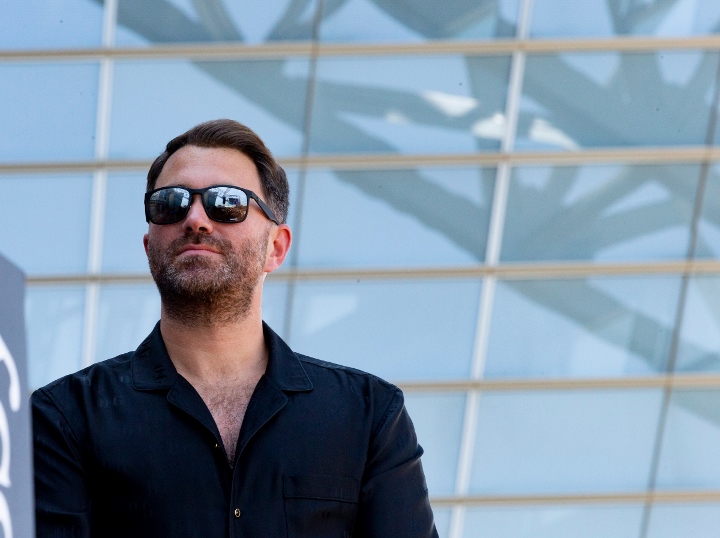 Eddie Hearn is preparing to begin regular promotions in Australia, Canada, Germany and Japan this year as he puts into a place his plans to turn Matchroom into the world's biggest boxing promoters.
Matchroom expanded from the UK to the United States three years ago on the back of a huge deal with DAZN, the streaming company, and have since promoted shows in Mexico, Italy and Spain, as well as the 2019 Anthony Joshua-Andy Ruiz Jr heavyweight title fight in Saudi Arabia.
But as DAZN rolls out worldwide, Matchroom are planning an expansion of their own, which could lead to a scramble to sign talent.
"The ambition is global domination," said Hearn, who also plans to take his shows' TV production in-house in the future.
"The markets [we are looking at] are Italy, Spain, Australia, Germany, Canada and Japan. These are all territories where we will be staging regular events throughout the year."
"Australia is a major focus for us moving forward. I speak to Matt Rose all the time who promotes Tim Tszyu. He is a really good fighter but are lots of others too, fighters like Brock Jarvis (the unbeaten super-featherweight), and then on the heavyweight scene where you have a lot of crossover stars like Paul Gallen and Sonny Bill Williams They are actually the major stars.
"Australia is a big focus for us the back end of 2021 and 2022. We will be signing fighters and we will be moving into there with DAZN and we will be doing major shows there. Australia is very easy for us to understand. They love their sport, they love their beers, they love a good night out.
"Japan is a very different market and a very different culture. There is great talent in Japan. We have got Hiroto Kyoguchi (the WBA light-flyweight champion), there is [Naoya] Inoue, Kenshiro Teraji, Ryota Murata as well."
Matchroom also recently staged a show in Uzbekistan, headlined by WBA and IBF super-bantamweight champion Murodjon Akhmadaliev. While he does not expect to do regular shows there, he believes it was important for Matchroom reputation.
"I look at it and say 'we have all these Uzbeks fighting in America, and I look at their social media numbers and they are megastars in Uzbekistan," Hearn said. "So I thought how can we not be doing a show there?
"They say there is no money there, but I say how can the Government not help with us doing a show in Uzbekistan. We went and had a meeting with them and, of course, worldwide exposure coming off the back of a pandemic, you have all these superstars and then the government back the event, not for millions of dollars, but enough to put in production and cover the gate, for us to be able to put our top stars on.
"That show wasn't about making money, it was about the look of Matchroom doing a show in Uzbekistan. That is not a market that we look and say we are going to be doing six shows a year there."
"It is like a snowball that keeps on going. We never stop trying to do more, or be bigger, or go to new territories, or whatever it is."
Ron Lewis is a senior writer for BoxingScene. He was Boxing Correspondent for The Times, where he worked from 2001-2019 – covering four Olympic Games and numerous world title fights across the globe. He has written about boxing for a wide variety of publications worldwide since the 1980s.