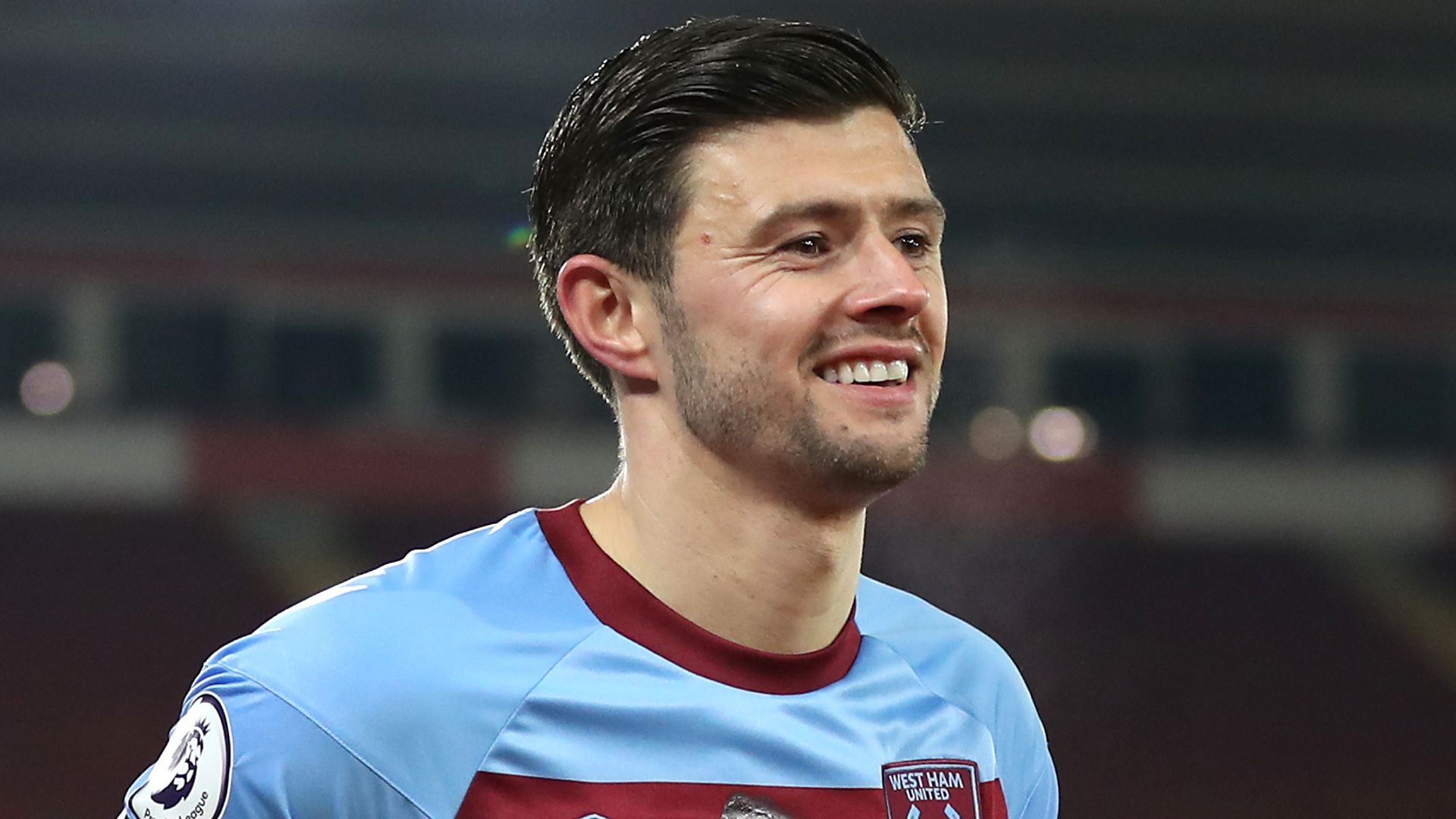 Aaron Cresswell spoke to Sky Sports about West Ham's season so far, their recruitment and his England hope…
The Hammers have been one of the Premier League's surprise teams, as they continue to compile strong results as the season goes on.
After 29 games played, West Ham are seventh with 49 points, just two behind fourth-placed Chelsea and they were ahead of Tottenham and Liverpool before this weekend's fixtures began.
Monday 5th April 8:00pm
Kick off 8:15pm
They've produced some fantastic performances against some top sides: A 2-1 win over Tottenham in February, a 3-3 draw against Arsenal in their last game out, and narrow losses against Manchester City (2-1) and Manchester United (1-0).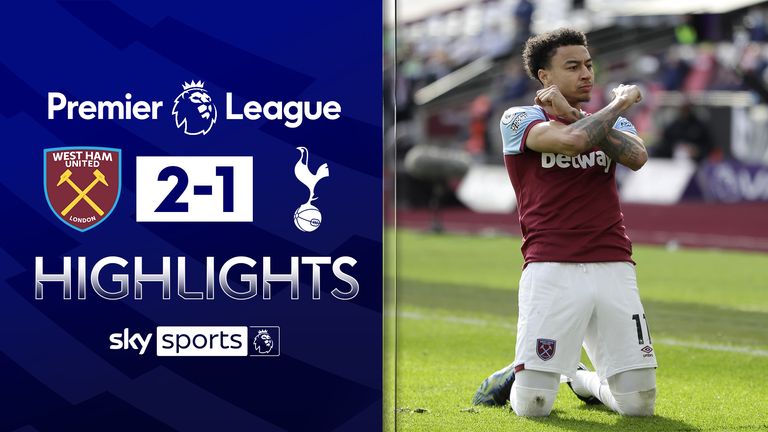 Defender Cresswell says these kinds of outings prove that West Ham are worthy of their place in the table.
"The league after 29 games – you don't get there just by luck," he said. "It's a hell of a lot of games and we certainly deserve to be where we are at the minute.
"We are not jumping too far ahead of ourselves to talk about the Champions League or Europe or whatever. But those teams [Spurs, Arsenal, Man City, Man Utd], we've certainly competed against and we should have had more in some of those games.
"Particularly in the Arsenal game, to be 3-0 up and to draw the game was really disappointing. Not just Arsenal, even the Man City game. I felt throughout the 90 minutes we had the better chances in that game but obviously, they won it and we've come in really disappointed.
"In previous years, we haven't been near that so it shows how far we've come this season."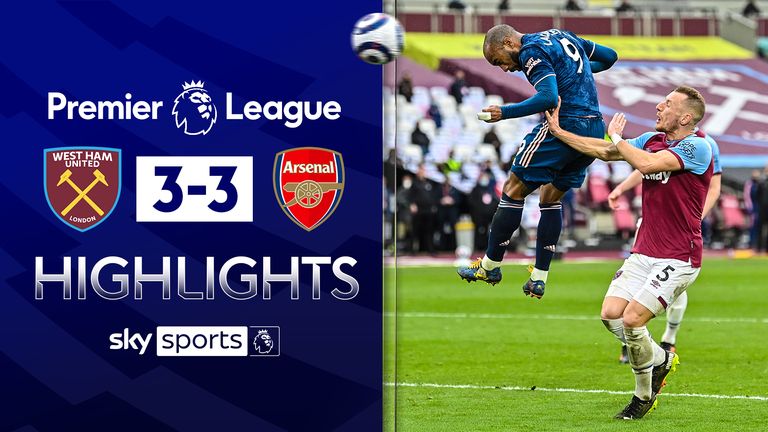 With nine games remaining, it will be a tough ask to hold off the surrounding teams in the mix for Champions League and Europa League places. However, Cresswell believes they can keep it up.
"I think consistency is the biggest [thing] for me," he said. "That's what's got us here.
"We've been consistent pretty much all year. We've only lost a few games to the top teams but if we can stay consistent, don't let our attitude drop, don't let our willingness to fight for every ball for every game that we play… I'm sure we will be up there come the end of the season.
"Nine games to go, let's see what we can do now."
West Ham remaining fixtures
| | |
| --- | --- |
| April 5 | Wolves (a) |
| April 11 | Leicester City (h) |
| April 17 | Newcastle (a) |
| April 24 | Chelsea (h) |
| May 1 | Burnley (a) |
| May 8 | Everton (h) |
| May 11 | Brighton (a) |
| May 15 | West Brom (a) |
| May 23 | Southampton (h) |
'We want to build the squad around the best players'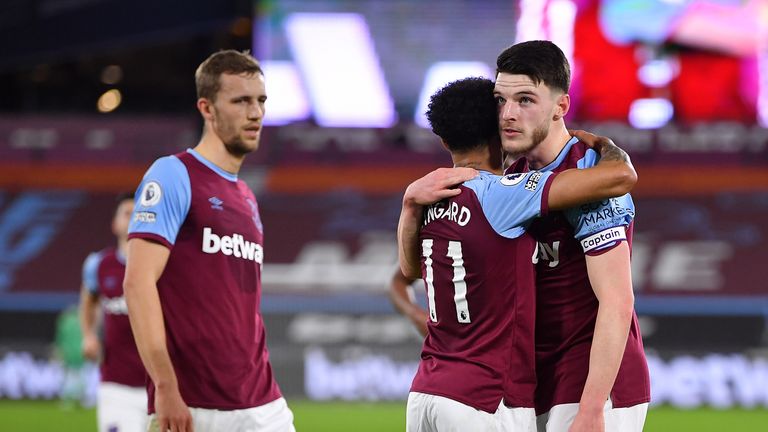 While the focus for Cresswell, manager David Moyes and the entire team is on this season, there has been transfer speculation surrounding some of their top performers.
Declan Rice has been in fine form, and the 22-year-old has been at the centre of rumours linking him away from the club. However, manager Moyes said he sees Rice "being a massive part of West Ham's future".
Keeping their best players will be crucial for the team to maintain their high level moving forward, but Cresswell believes the players they have brought in over recent transfer windows will be equally important for the side's progress.
Jarrod Bowen has improved in his second season after joining from Hull in January 2020, and Tomas Soucek has been a revelation. Vladimir Coufal arrived from Slavia Prague last summer, and most recently Jesse Lingard joined on loan from Manchester United in January.
Cresswell said: "Declan is certainly one of our better players and the best players we want to keep at the club and build squads around.
"But you look at the recruitment over the last 18 months, you could arguably say there have been some fantastic players come in: Vlad, Tomas, Jarrod Bowen for example – in recent times – who have done really well and played nearly all the games.
"We certainly want to keep our best players and build squads around them."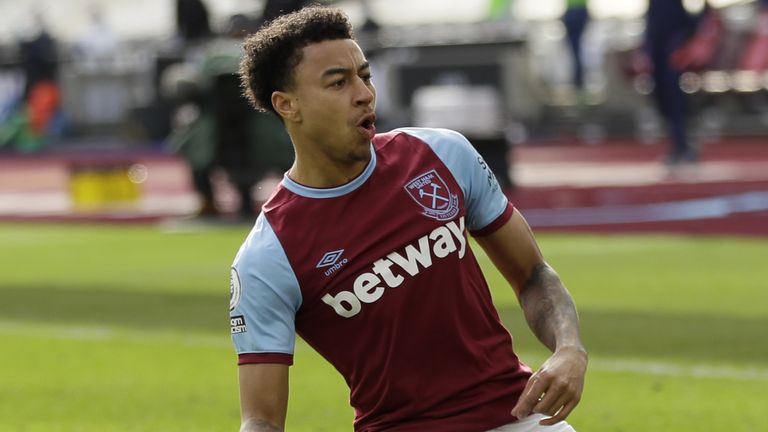 Lingard, in particular, has been in fine form since joining the club, having scored five goals in seven matches and finding his way back into the England squad.
The 28-year-old has featured in all three World Cup Qualifiers against San Marino, Albania and Poland and there has been speculation his form could threaten Jack Grealish and Jadon Sancho's places in the Euro 2020 squad.
"Jesse has been fantastic," Cresswell said. "You just need to look in the short space of time he's been here, his stats speak for that – his goals and assists in such a short time.
"I knew Jesse was a very good player, I played with him at England a few years back. He just hasn't had the luck the last few years at Man United and didn't really get any game time. As they say: class is permanent.
"He's certainly come back and looks in fantastic shape and he's back in the England squad. He's been a fantastic addition to our squad."
'I'd never give up hope for England recall'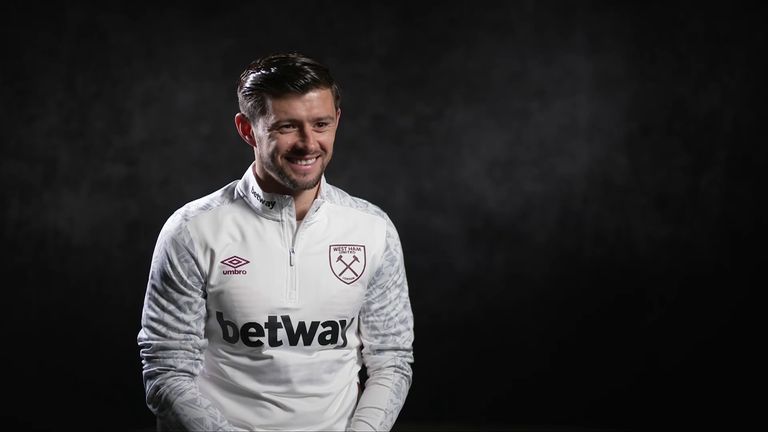 Cresswell himself has been supremely impressive in the league this season, both defensively and going forward – his seven Premier League assists put him tied for sixth among all players – behind only Harry Kane, Kevin De Bruyne, Bruno Fernandes, Jack Grealish and Heung-Min Son.
The left-back made three appearances for England between 2016 and 2017, but finds himself on the outside of Gareth Southgate's squad looking in as Euro 2020 approaches – despite playing arguably the best football of his career.
"I know I'm not getting any younger," said the 31-year-old. "I know that England squad, the players they've got – (Ben) Chilwell and Luke Shaw who are both having fantastic seasons – but I'd never give up on that hope, that chance.
"If I can do my best for West Ham, and Gareth is watching the games, then if I do well enough, or he feels I've done better than the other two I've just mentioned, then I might be in for a chance. But my full focus is on West Ham at the minute.
"It's everything you dream of when you're a boy. I've been in that lucky position to play three games with them, earn three caps. And [playing for England] was certainly one of the proudest moments of not just myself but my family's time.
"I'd never give up but let's see what happens."
Watch Wolves vs West Ham live on Sky Sports Premier League on Monday, kick-off at 8pm.