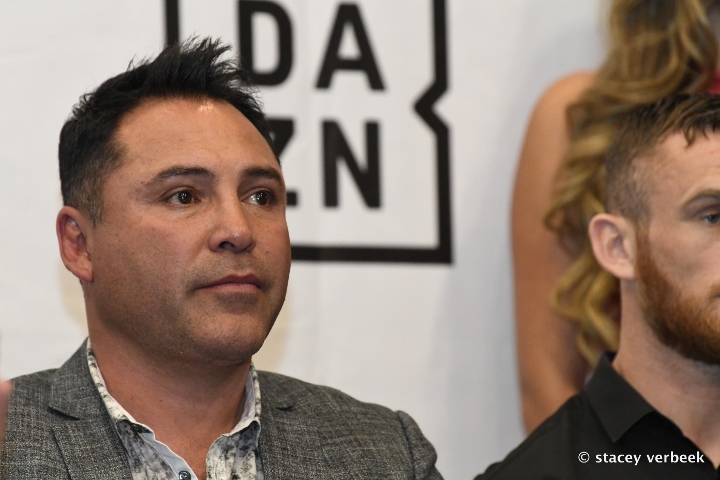 Last month, former six division champion Oscar De La Hoya, 48-years-old, shocked everyone when he announced a return to the ring – planned for July on pay-per-view. The comeback will be financially backed by the Triller app.
De La Hoya has been inactive since getting battered and stopped by Manny Pacquiao in 2008. He was inducted into the International Boxing Hall of Fame in 2014.
The CEO of Golden Boy Promotions has yet to finalize an opponent – but he follows a growing trend of well-known fighters who are now coming out of retirement for exhibitions and sanctioned fights.
Former two division champion Tim Bradley, like De La Hoya, retired after suffering a loss to Pacquiao.
Bradley is very surprised by De La Hoya's decision.
"It is extremely surprising. I think he's coming back because he understands that money today is much higher than when he reigned as the number one fighter. Oscar has a big name in the sport, he is still relevant as a promoter. Another reason is because you see the talent pool in your campaign division. Today's boxers lack fundamentals and have the inability to deal with speed and power. Even at the age of 48, De La Hoya still has a left hook that can take down a buffalo," Bradley told ESPN.
"He retired at a decent age, 36, and would have to re-examine his last two performances. The six-division world champion was defeated by Manny Pacquiao in eight rounds by technical knockout, but many knew he was exhausted. De La Hoya beat a bloated junior welterweight on Steve Forbes, and in his defense, Forbes was extremely talented and skilled. Looking back on his career, I can't really say that he was brutally beaten or knocked out consecutively towards the end. Can he compete? Yes, I think he can because the motivation is there for a reason that only he knows and understands."