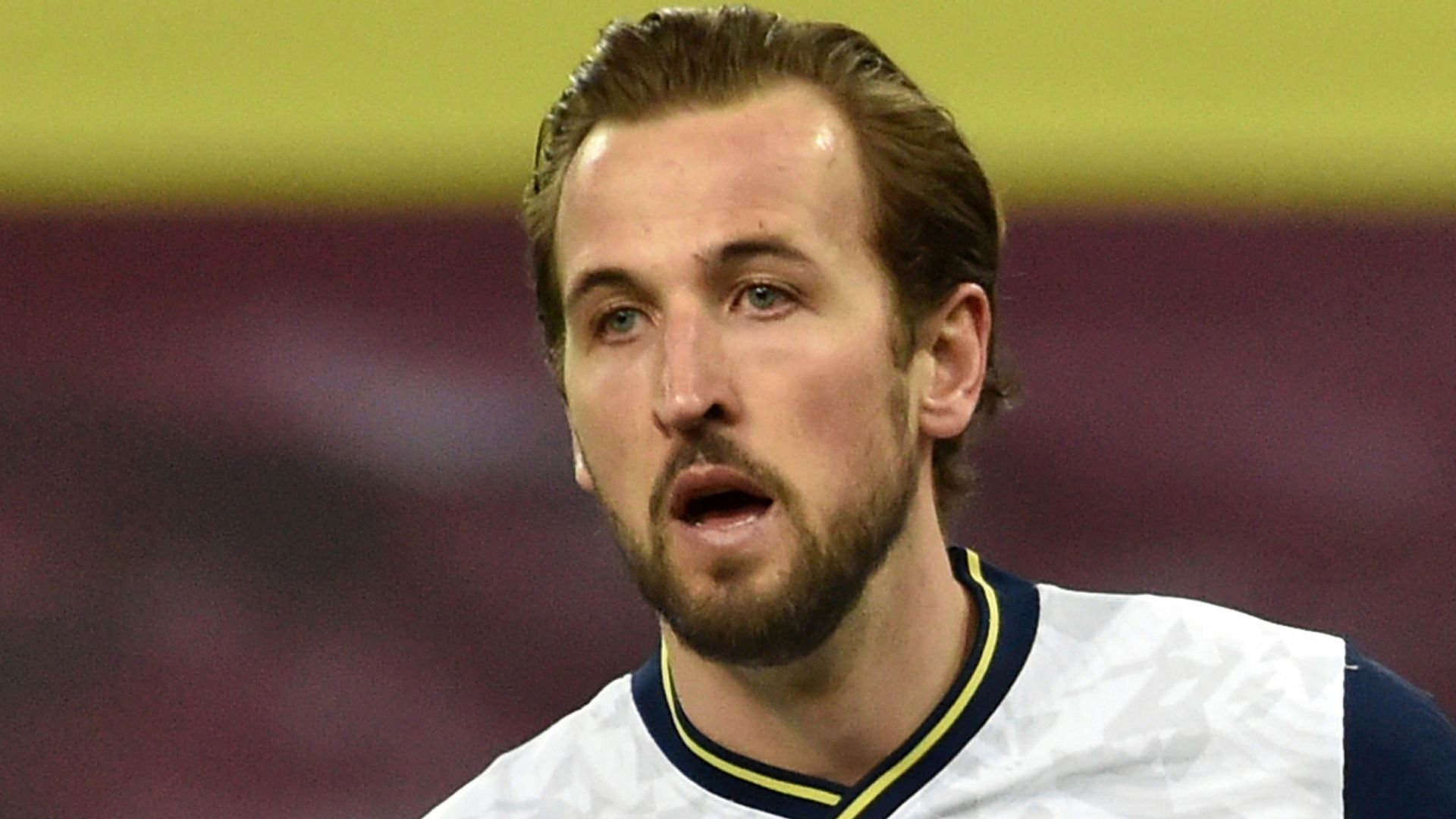 Jose Mourinho insists he has to focus on Harry Kane's form for Tottenham between now and the end of the season and not on any speculation surrounding the forward's future.
Kane, who scored the opener in England's win over Albania and a penalty in the 2-1 victory over Poland during the international break, has indicated that he will make a decision on his Tottenham future after the European Championships, admitting that it is a "hard question to answer right now".
England boss Gareth Southgate believes Kane is not focusing on any transfer talk ahead of the Euros and insists the striker feels "positive" about finishing the season strongly at Spurs.
But although the forward has three years remaining on his current deal at Tottenham, it has been suggested that Kane may want to move elsewhere in order to challenge for major trophies, and the striker's latest comments have fuelled speculation concerning whether he will still be at the club next season.
The 27-year-old is reportedly attracting interest from Manchester United, City, and Real Madrid.
Sunday 4th April 2:00pm
Kick off 2:05pm
When questioned about Kane's recent revelation, Mourinho said: "I cannot play that game. I have to focus on what he is for us.
"Of course I'm always pleased with my players when they go to international games but I cannot play that game.
"I can only focus on what he does for us and the effort he put in for us at Villa, the effort he put in for England, and the match at Newcastle and whether playing well or not, he will be there for the team.
Whether pressed on whether he would like Kane to be more definite about his future at this stage, he said: "No, I want Harry to be with us what he has been [like].
"I want Harry to repeat against Newcastle the same performance he gave against Aston Villa, the same desire, team spirit, and leadership and I know that I am going to have that."
More to follow…