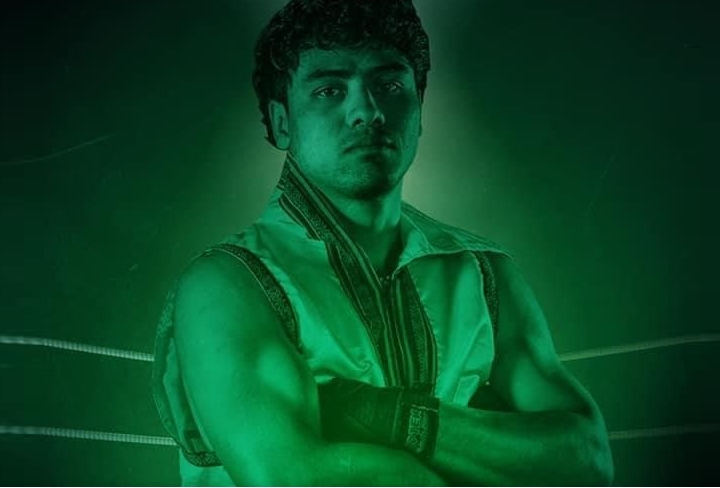 In the midst of March Madness, tournament season also commences in the ring.
The World Cup Boxing Series (WBCS) is set to officially launch this week, with the tournament featured on shows taking place two days apart in Mexico. The latter of the two comes this Saturday, carrying a "Guatemala vs. Mexico" theme with Lester Martinez facing Gabriel 'Drago' Lopez (10-4-1, 7KOs) in a scheduled 10-round WBO regional super middleweight bout live on FITE TV from Polideportivo Centenario in Los Mochis, Mexico.
The event will be free to the public, allowing a maximum capacity of 1,000 people at the venue. As previously reported by BoxingScene.com, the same site will host "Brazil vs. Mexico" two nights prior with Sao Paulo, Brazil's Antonio Paulo Soares (11-1, 8KOs) defending his WBO Latino featherweight title versu Alan Solis (12-0-1, 7KOs) of Ciudad Juarez, Mexico.
"Two WBO title fights in two days is a great way to kick-off the World Cup Boxing Series," Guy Taylor, WCBS creator told BoxingScene.com. "Martinez vs. Lopez is very intriguing and a contrast of two styles. "Drago" is by far the biggest and strongest fighter Martinez has ever faced, while Martinez is by far the best fighter "Drago" has ever faced.
"This is a scintillating matchup of power versus strength."
Guatemala City's Martinez (8-0, 8KOs) has been on an ambitious run from his April 2019 pro debut, a 2nd round knockout of former two-division titlist Ricardo Mayorga. The three-time Pan-American champion and amateur standout—who will represent Guatemala in the delayed 2020 Tokyo Olympics later this summer—technically concedes regional advantage to his opponent although he will be fighting in Mexico for the sixth time as a pro.
The bout will mark Martinez's second with a regional title at stake, having claimed the WBC version of the belt in a 1st round knockout of Uriel Gonzalez last December in San Carlos, Mexico.
"I feel good and strong to win the WBO Latino Title at 168-pounds," vows Martinez, who is coming off of a 1st round knockout win just one month ago and has yet to be extended beyond the third round. "After I win this title, I would like to face the best the super middleweight division has [to offer]."
That part of the dream might have to be put on hold, as Martinez is due to head to Colombia for the final stages of Olympic training before making his way to Tokyo in July.
Here to ruin the dream is an upset-minded opponent.
A deceptive record accompanies Lopez into the ring, as the 26-year-old has proven to be a handful for the five unbeaten opponents he has faced. Lopez scored back-to-back wins over undefeated countrymen Elliot Cano and Carlos Chavarria earlier in his career, while coming up just short in narrow points losses to Alfonso Flores (6-0 heading into their Oct. 2018 bout and then 16-0-1 prospect Marcos Ramon Vasquez last September.
In his most recent out, Lopez fought to a tightly contested 10-round split decision draw with Juan Jose Barajas (11-0-1), fracturing the Californian's jaw and putting him through hell only to have to settle for a stalemate last November. Saturday will mark his fourth straight regional title fight, determined to change his luck.
"I will make sure this opportunity does not slip away this time from me," promises Lopez. "My mission is to destroy Martinez and leave as the new WBO Latino Champion".
The bout is one of three between Guatemala and Mexico, with the road team all boasting unbeaten opponents.
Cuba-born heavyweight Geovany Bruzon (5-0, 5KOs)—who resides and turned pro in Guatemala—faces Chihuahua's German Garcia (7-2, 7KOs) in a scheduled 10-round contest; and Yoelvis Gomez (3-0, 3KOs)—also originally from Havana who now lives in Guatemala—meets Mexico City's Luis Fernando Pina (20-4, 15KOs) in an eight-round junior middleweight contest.
Jake Donovan is a senior writer for BoxingScene.com. Twitter: @JakeNDaBox