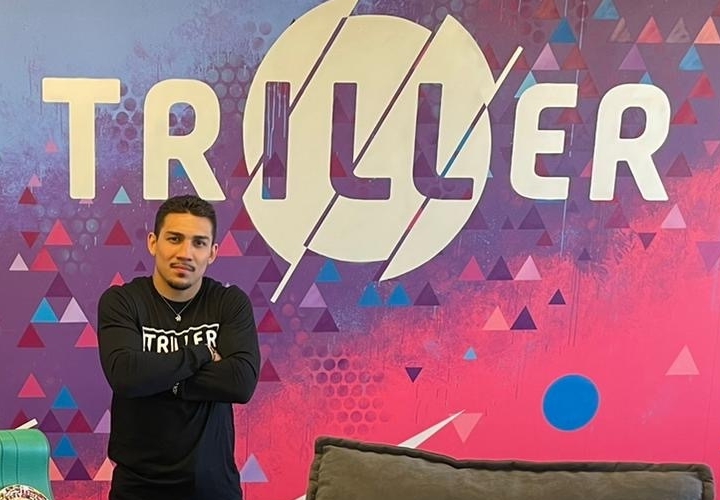 The father and son tandem of unified lightweight champion Teofimo Lopez Jr. and coach Teofimo Lopez Sr. are intricately mapping out the takeover that they've long been plotting and promising.
The next stop in the seize for Lopez Jr. (16-0, 12 KOs) is against George Kambosos Jr. on either May 29 or June 5 on Triller pay per view.
In fact, if you asked Teofimo Sr., his offspring will only be fighting behind a paywall moving forward.
"We're ain't fighting with Top Rank no more unless it's pay-per-view. We are pay-per-view. My son has done things that nobody else has done, and we're in the position now to create a monster in the boxing industry, and no one has seen that in a long, long time," he told Fight Hype. "He's going to make a lot of money with my son. I told Bob Arum, the first day I met him, I said, 'This is the kid that is going to bring up this company, and all they've got to do is believe in him.' The money will come. We fought Lomachenko for pennies, but we're not doing that anymore … It's the takeover, baby. We're taking over the game of boxing; we're taking over everybody right now. It's just a game."
Lopez's relationship with Top Rank has soured ever since the promotional company publicly proclaimed they'd not overpay for the IBF mandatory title defense against Kambosos Jr. because it was not deemed a premium event.
Top Rank bid $2,315,000 for the fight, while Matchroom Boxing placed an offer of $3,506,000. Both outfits were trumped by Triller's whopping winning figure of $6,018,000.
The WBO, WBA, IBF and WBC franchise champion said the disparaging remarks expressed by Arum in recent months are irreparable.
"I know these things play out for some odd reason, and that odd reason is in my favor," said Lopez Jr. "There's too much damage that has been done. We look forward to seeing what happens next. The damage has been done; there's no way of going back,"
Lopez Sr. is not concerned that a potential stalemate or cold war could sideline his son.
"We've got mandatory [fights]. So people don't understand, nobody is sitting us down," he said. "We already took a low rate for the Lomachenko fight when we took less money to get those belts … I told my son, 'Once you have those belts, you can do whatever you want,' and that's what we're doing right now. We're putting the sport of boxing on the big stand because we're showing these boxers that they're worth more than the promoters think that they're worth.
"We took a stand for that. This is big. This is like the Muhammad Ali-era when Muhammad stood for his rights. He didn't want to go fight in the [Vietnam] war. It's the same sh– we're doing now with my son. He's standing for the rights for the fighters. They deserve more money, but they're scared of these promoters because they're scared of the promoters to sit them down, but we got a contract."
Manouk Akopyan is a sports journalist, writer and broadcast reporter. He's also a member of the Boxing Writers Association of America and MMA Journalists Association. He can be reached on Twitter, Instagram, LinkedIn and YouTube at @ManoukAkopyan, via email at manouk[dot]akopyan[at]gmail.com or on www.ManoukAkopyan.com