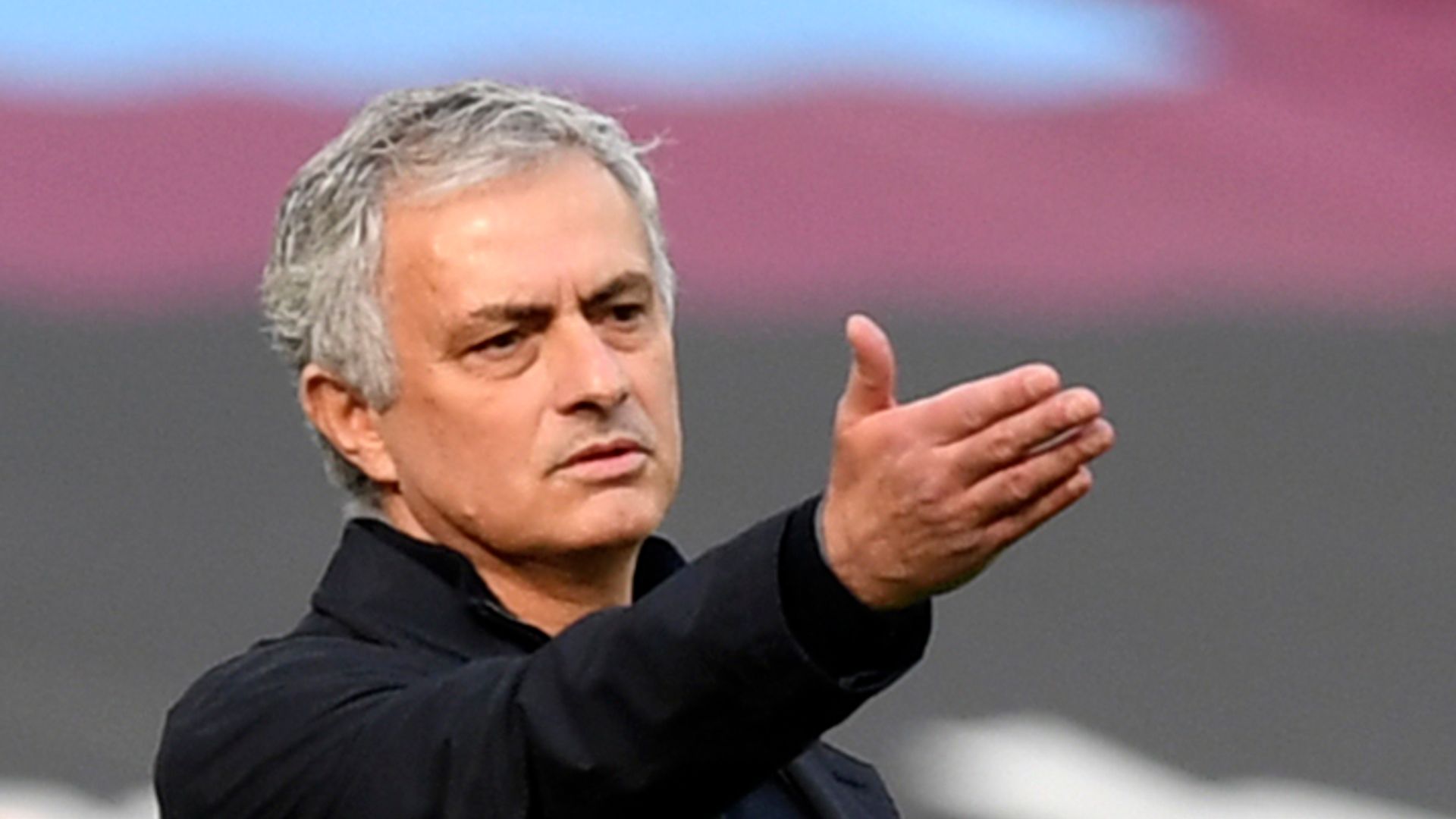 Jose Mourinho has dismissed Arsenal manager Mikel Arteta's claims that Tottenham have the advantage ahead of Sunday's north London derby.
Tottenham travel to the Emirates Stadium in the Premier League on Sunday, live on Sky Sports, after both sides play in the Europa League last 16 on Thursday.
Mourinho's side are at home to Dinamo Zagreb while the Gunners travel to Olympiakos in Greece after the venues for Spurs' two legs were reversed, which Arteta said gave Tottenham the advantage.
But Mourinho – whose side defeated Arsenal earlier in the season – hit back, responding: "On December 6, we played against Arsenal in our stadium. On December 3, Arsenal played at home against Rapid Vienna.
"At the same time, we were playing in the ice in Linz against LASK Linz. We landed in London at 3am. Was that an advantage for Arsenal?"
Sunday 14th March 4:00pm
Kick off 4:30pm
Mourinho says he will make changes for the game against Zagreb, but it will still be a strong one, with Giovani Lo Celso the only absentee.
"Gio is not ready but it is nothing to do with his previous important injury, which is totally recovered," Mourinho said.
"But with the accumulation of work his feelings are not the best, a little bit of some back pain and he had to stop working the way he was doing.
"Am I going to repeat the same team that played against Crystal Palace? No, I'm going to make a few changes, but everybody is training well, pushing to play. So for me, it doesn't matter who plays, our team is going to be strong."