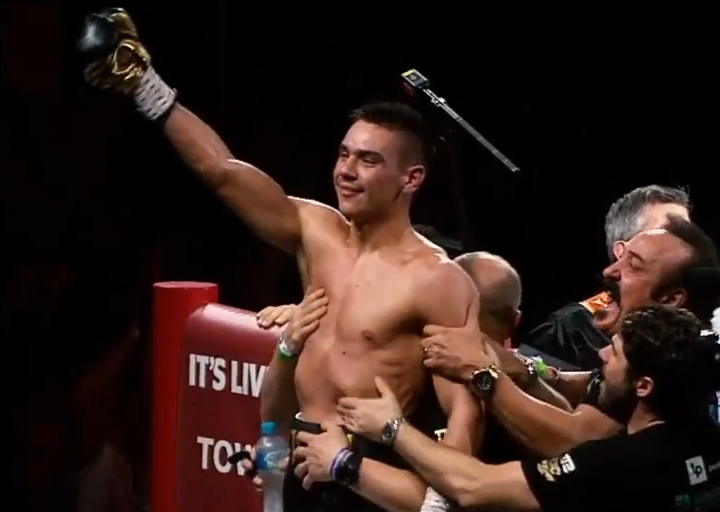 Australian junior middleweight superstar Tim Tszyu is getting close to a world title shot.
Highly ranked by the World Boxing Organization, Tszyu was a very interested observer in Brian Castano's dominant decision win over Patrick Teixeira to claim the WBO junior middleweight title last month.
However, Tszyu (17-0, 13 KOs) was far from impressed with Castano's win.
"That strap should be with me. That strap is mine," Tszyu said to WA Today.
"I beat both. Look, they are tough boys; strong and fit, they are world caliber. They are good boys but I need my shot and hopefully I get it soon. I'll prove to them that I'm the best in the world."
Tszyu will fight countryman and world title challenger Dennis Hogan at the Newcastle Entertainment Centre on March 31.
A win over Hogan would place Tszyu at the door of a world title fight.
"100 percent, I'm going to take it with both hands," Tszyu said.
"I know the world title is one fight away. I'm rated No.1 in the world and that just means there's one guy in front of me. [Hogan] is going to be tricky but he doesn't pose a threat. That's all I can say. He will be awkward at first, I'll need to slow him down and then we'll see how he reacts when he gets hit flush in the face."
To prepare for the upcoming bout with Hogan, Tszyu has been sparring with former UFC champion Robert Whittaker.
"We're the two top combat athletes in Australia, so we're working with each other and helping us both pursue our goals, for him to become the UFC champ and for me to become the world champ in boxing," Tszyu said. "It would be a great story.
"It was back and forth, I pushed him and he pushed me. It wasn't hugging, it was punching."