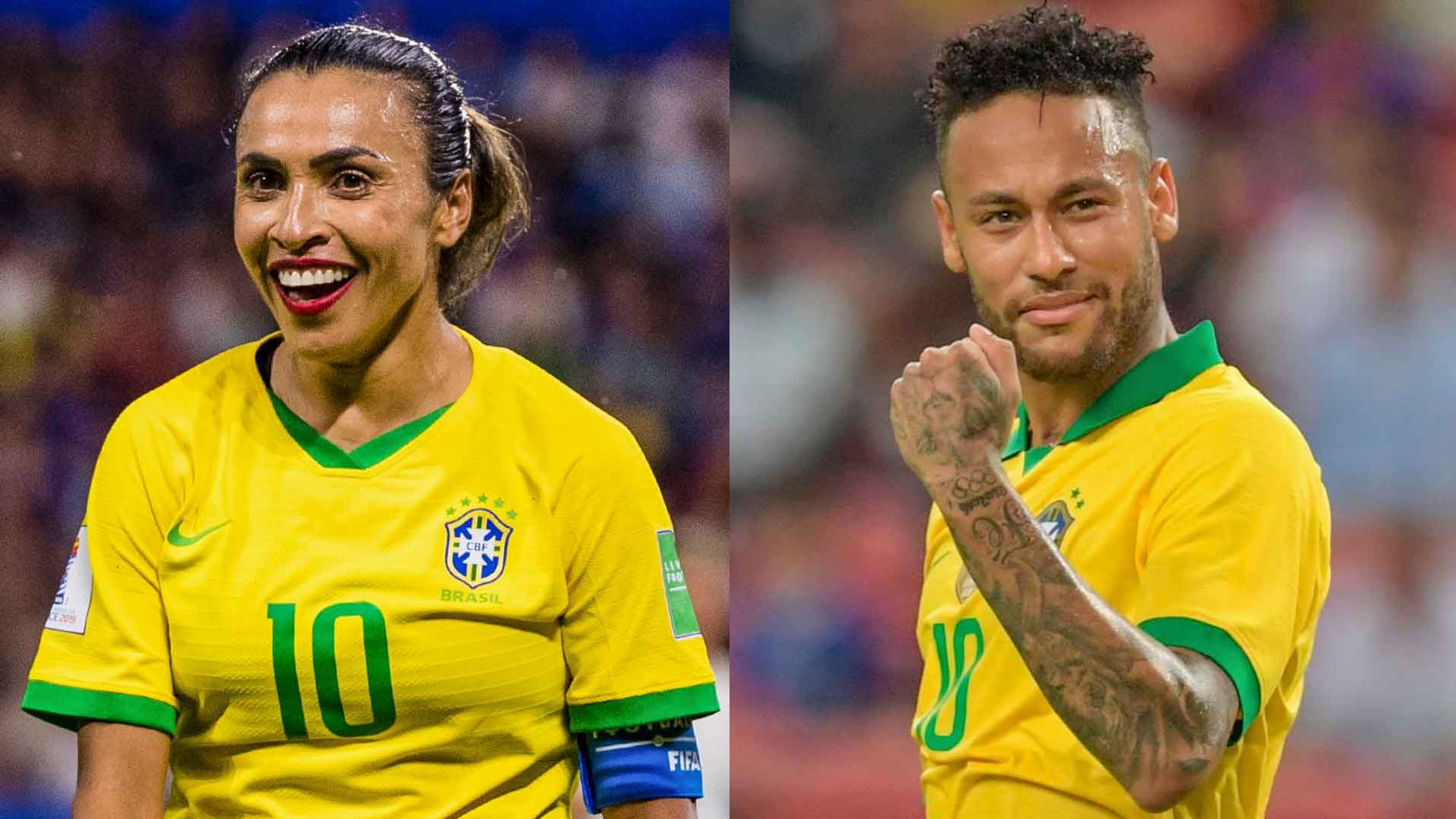 Marta will be paid the same as Neymar and Roberto Firmino to play for Brazil
Last Updated: 03/09/20 7:56am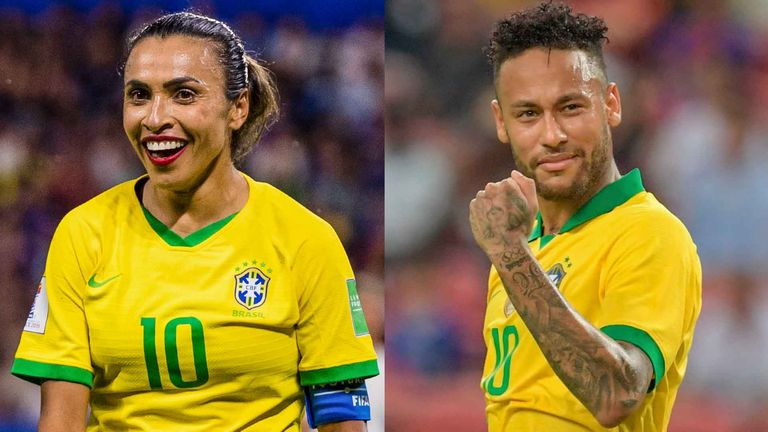 Brazil have become one of the few nations to confirm their women's and men's football teams will receive equal pay.
Brazil's female players such as Marta, Formiga and Leticia Santos will be paid the same as Neymar, Gabriel Jesus and Roberto Firmino.
"The CBF has equalled the prize money and allowances between men's and women's football, which means the women players will earn the same as the men," said the federation's president Rogerio Caboclo.
Brazil join Australia, Norway and New Zealand among the nations to decide to pay their men and women the same amount.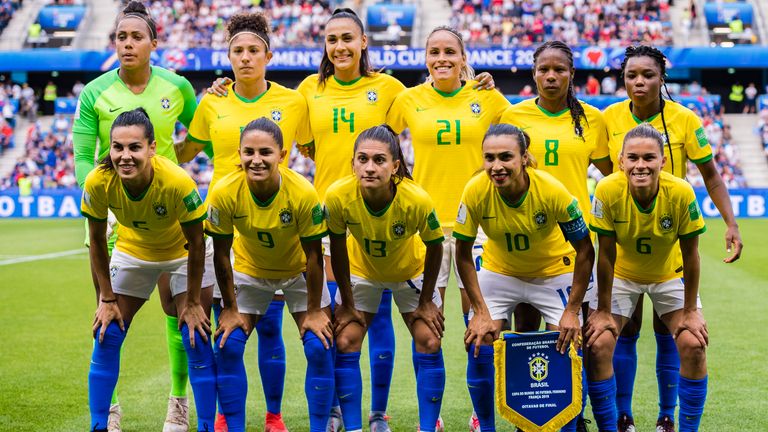 The national teams representing Brazil at next year's Olympic Games in Tokyo as well as the next World Cup tournaments.
Last year, current world champions the United States sued their federation, alleging discrimination over pay and conditions.
The team appealed after a judge had dismissed their case earlier this year.