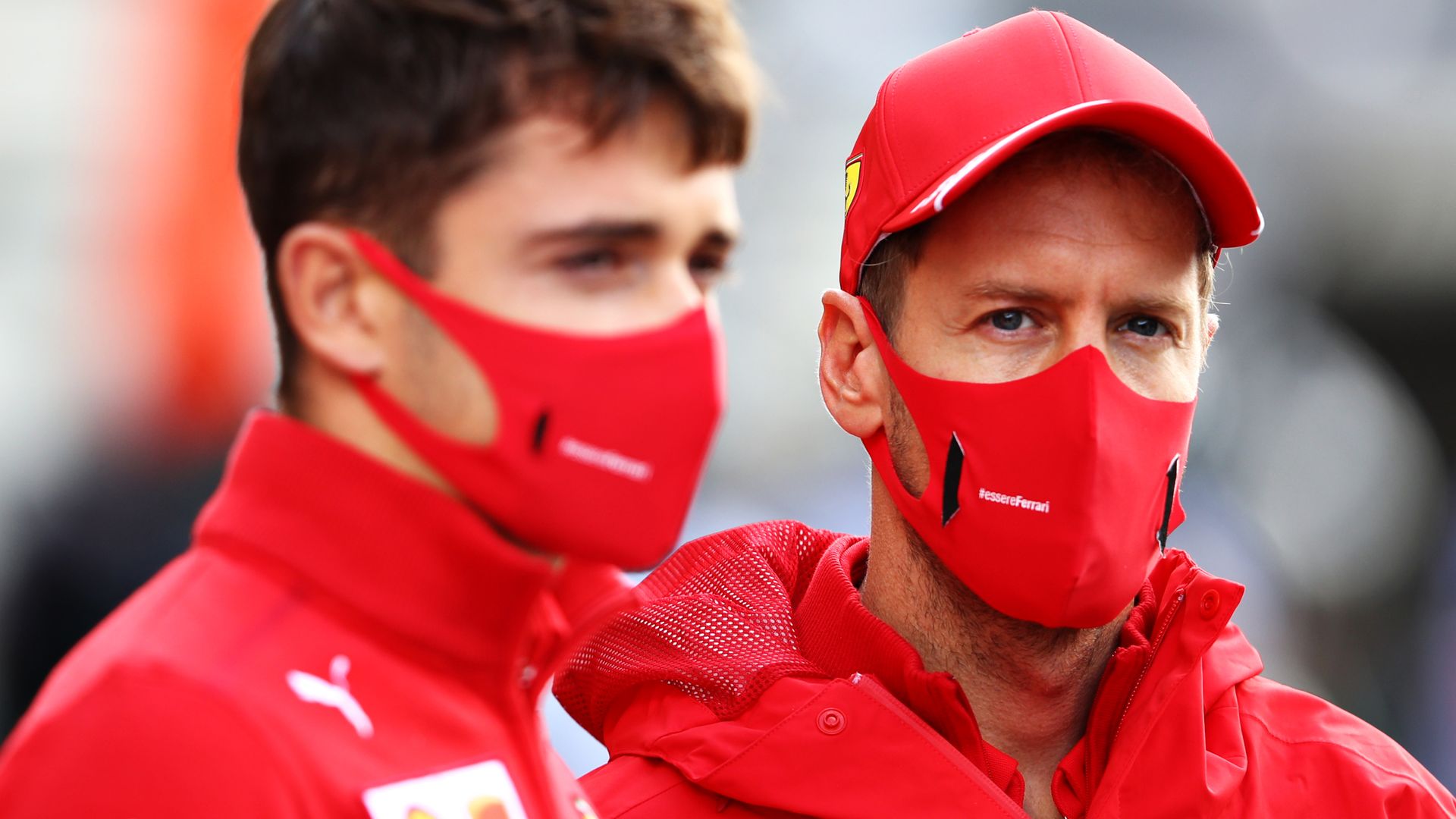 "We need to stay optimistic and see the good things, even if there are not many," urges Vettel after 13th and 14th place finishes
By James Galloway
Last Updated: 30/08/20 5:43pm
Ferrari finished a race with both its cars outside the points for the first time in 10 years as F1's biggest team's alarming and wretched Belgian GP weekend failed to improve in Sunday's race.
Having missed out on Q3 in qualifying with both cars for the first time in six years on Saturday, Ferrari's drivers Sebastian Vettel and Charles Leclerc finished 13th and 14th respectively – behind Alfa Romeo's Kimi Raikkonen, whose car runs the same engine.
Ferrari have struggled all weekend for engine performance around high-speed Spa-Francorchamps, along with tyre grip.
Discounting race retirements, the previous time that Ferrari failed to score points when both their cars saw the chequered flag was at the 2010 British GP. However, on that occasion, Fernando Alonso dropped down the field from a front-running position after serving a drive-through penalty.
The last therefore that Ferrari missed out on points altogether on pure performance was the 2009 Abu Dhabi GP, when Kimi Raikkonen and Giancarlo Fisichella were 12th and 16th respectively.
Vettel, who stayed in front of Leclerc after a mid-race battle with his team-mate that saw the two cars touch wheels at Les Combes, said the Scuderia had to remain calm.
"The package is what it is. We need to stay optimistic and see the good things, even if there are not many," the four-time champion, who is leaving the team at the end of the year, told Sky F1.
"I tried a lot of things to drive around these problems, but we were not quick enough. We cannot pull out miracles.
"We need to stay calm, not get frustrated as being frustrated doesn't take you anywhere."
More to follow…