Olympic shot putter devoted much of his life to keeping the spirit of his parents, Jean and Ron, alive via the Ron Pickering Memorial Fund
As an athlete Shaun Pickering was an Olympian, Commonwealth Games shot put medallist and multiple Welsh champion in the shot, discus and hammer. Yet the throws giant, who died on Thursday aged 61, will also be remembered for his passionate and energetic efforts to boost the health of British athletics, most notably the nation's up-and-coming young athletes through the charity that was named after his father.
Shaun was the son of Jean and Ron Pickering and you will struggle to find a family that has had more of a positive impact on the sport in Britain. An Olympic sprint relay medallist in 1952 and European long jump champion in 1954, Jean was a much-loved figure in the sport and died in 2013. As an athletics coach, teacher and BBC commentator, Ron was one of the best-known characters in the sport before he died unexpectedly in 1991 aged just 60. Now, the sport is mourning the loss of another member of the family with Shaun surviving just one year longer than his father.
Born into such an athletics-mad family, Shaun was destined to enjoy a life in athletics himself and after competing in the shot put at the Atlanta Olympics in 1996 and World Championships in Athens in 1997 he went on to win bronze in the shot at the Commonwealth Games in Kuala Lumpur in 1998.
With a best of 20.45m in 1997, his shot best still stands as the Welsh record and it places him No.6 on the UK all-time rankings. He was also a fine discus and hammer thrower with bests of 54.38m and 68.64m – the latter being a Welsh record at the time – and impressively won a hat-trick of throws titles at the Welsh Championships a total of three times.
After retiring as an athlete, Pickering was indefatigable when it came to keeping his parents' legacy alive. Along with his sister, Kim, he worked with missionary zeal to build the profile of the Ron Pickering Memorial Fund, which was set up following his father's death.
Known as the No.1 athletics charity in Britain, the 'RPMF' has given more than £2 million to talented young athletes over the past 32 years mostly in the shape of annual grants. Around two thirds of British athletes in teams for recent major championships have been helped by the charity at some stage and, among other things, it helped Mo Farah buy his first pair of running spikes at a time when football boots were probably more tempting.
Jean and Ron were strong, determined and charismatic characters and Shaun inherited their traits. Being the son of such athletics greats, he had big spikes to fill but did so in style and made a huge mark of his own on the sport. His main area of knowledge was not surprisingly the throws – where he possessed an encyclopaedic knowledge – but his interest spanned all events, together with the marketing and politics of athletics plus the complex world of broadcasting and television rights. "Being known as Ron Pickering's son opened many doors and introduced me to many great people," he said shortly before his death.
Possessing one of the most innovative and imaginative minds in the sport, he was never short of ideas to promote and build the No.1 Olympic sport. He was passionate and sometimes argumentative but always with the good of athletics at the forefront of his heart. Generous with his time and knowledge, he was a good friend to many athletes and countless coaches.
Standing at 6ft 6in tall and weighing well over 20 stone in his peak years as a thrower, he was an intimidating figure but he was the archetypal gentle giant. Approachable and friendly, he would always find the time to offer help or advice.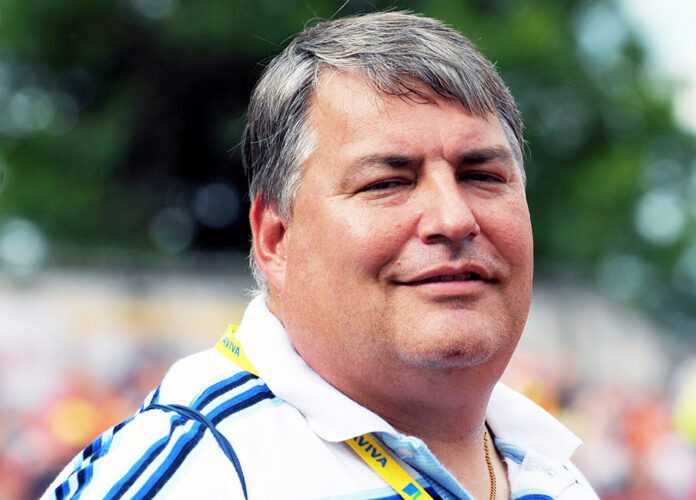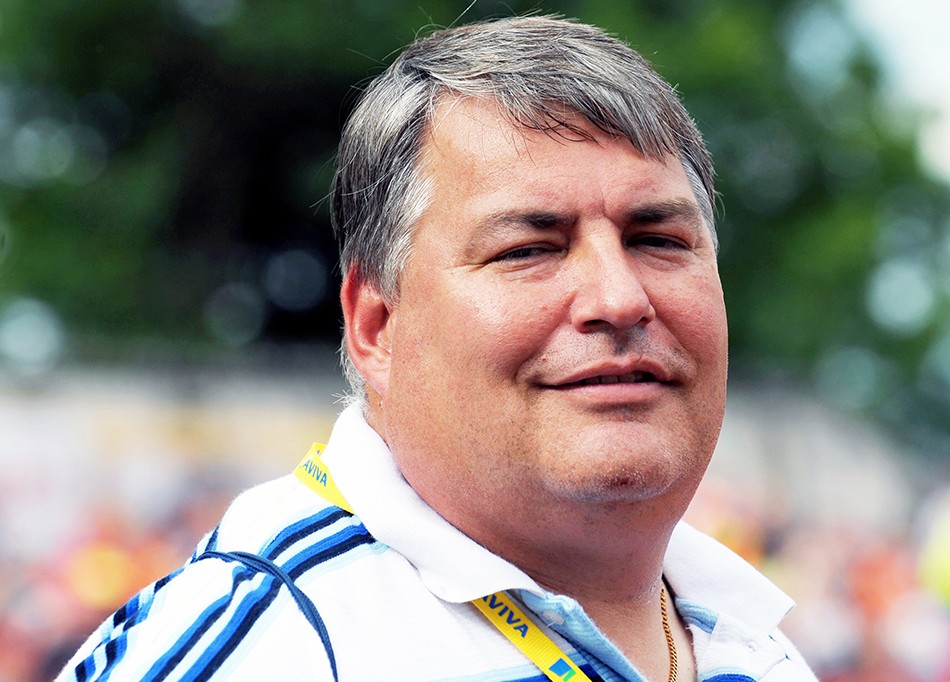 It is no surprise, therefore, that social media was awash with tributes after the RPMF broke the sad news by saying: "It is with deep sadness that we learned of the passing today of our beloved Shaun Pickering. Shaun did so much for athletics and to carry on the amazing legacy of his parents Ron and Jean. All our hearts go out to Shaun's family and friends at this dreadfully sad time."
British Athletics posted: "Everyone at @BritAthletics is so saddened to hear this news today. Shaun loved the sport passionately and cared deeply for athletes and his many friends across the sport. His work to continue the success of @RunforRon Fund supported so many athletes."
The English Schools AA said: "A wonderful man, and a huge advocate for generations of young athletes," while England Athletics added: "We are deeply saddened to hear of the passing of Shaun, who cared passionately for our sport and was an inspiration to so many."
Peter Eriksson, the former Olympic and Paralympic head coach at UKA, said: "One of the greatest people I have known. Shaun helped so many athletes. He is going to be missed by many and not forgotten. Rest in peace, my friend."
Ian Hodge, statistician and long-time RPMF trustee, said: "Shock news to hear of Shaun Pickering's passing earlier today. Shaun was a 1996 Olympian, and along with his parents Jean and Ron did an immeasurable amount for the sport of athletics in Great Britain."
Fatima Whitbread, former world javelin record-holder, said: "A gentle giant of our sport with a golden heart. He will be sorely missed," while Chris Turner, director of heritage at World Athletics, added: "Athletics and helping athletes were the core of his existence."
As the tributes poured in, Paralympic sprints champion Richard Whitehead said: "Shaun's legacy will be the Athlete, Coach but more importantly a great man!! Great, great loss to everyone."
Sprinter Adam Gemili offered heart-felt comments as well when he posted: "I can't believe this is real. I am truly heart broken. Shaun was one of the kindest and most generous souls I have ever known. He gave me a home for a year when I first moved up to Loughborough. Gone way too soon. Rest easy Shaun, you will never be forgotten!"
» For more AW news, CLICK HERE