RC Lens midfielder, Salis Abdul Samed, says he will gladly accept an opportunity to wear the national colours and represent Ghana at the highest level.
Salis, who recently signed for the French Ligue 1 side for five years, has hit a rich vein of form, playing full throttle and averaging 72 touches in all eight games so far this season.
His performances have got many football fans clamouring for his inclusion in the Stars' 2022 World Cup squad, as it stands out among Ghanaian players in similar positions.
The Black Stars technical team have had him on their radar for months too, but head coach Otto Addo is rumoured to have explained that Salis rejected an opportunity to be on his reserve list.
Contrary to the rumoured explanation making the rounds, the 22-year-old has told JoySports in an exclusive interview that playing for the national team would be a dream come true.
"I will go, if I don't have any issues, like at the moment. Hundred times. I won't even think twice about it. It is my dream to play for the national team," he said from his base in France.
"I want to play for Ghana. I want to make my mom proud. What will be more beautiful than when my mother switches on the television and I'm playing for Ghana? What will be more beautiful than my relatives watching me on TV play for Ghana? It is everyone's dream to play at the World Cup. Some countries are angry because they've not qualified for the World Cup."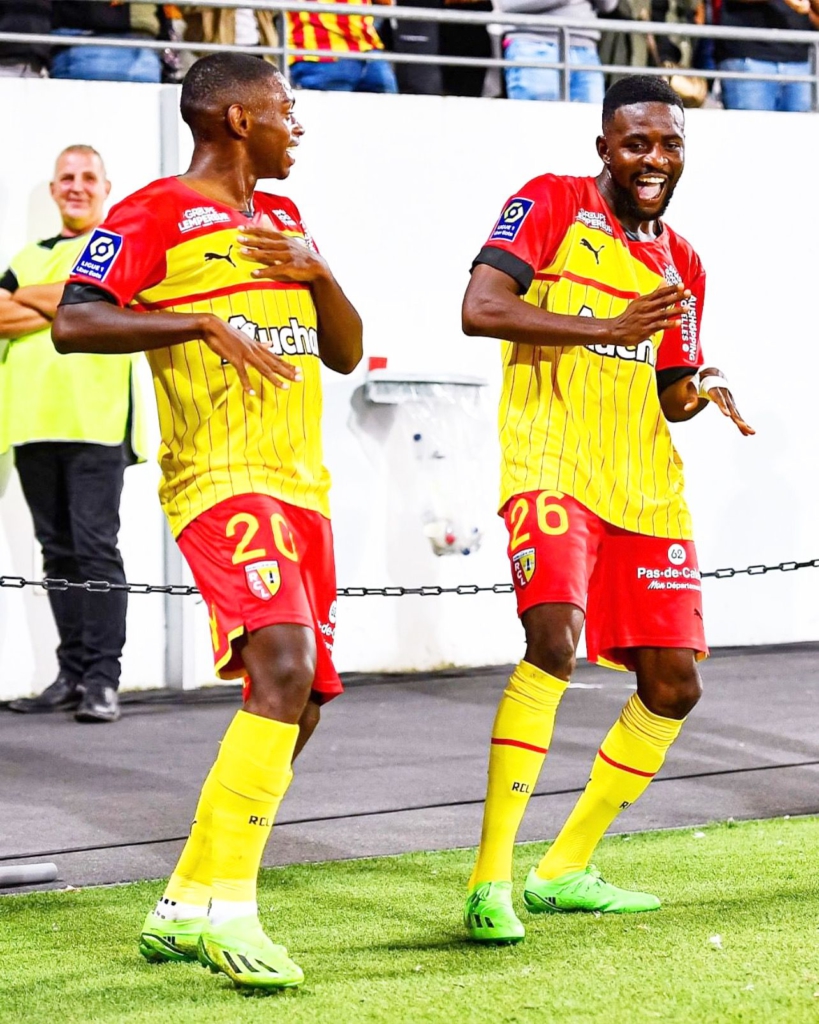 "A big player like [Erling] Haaland is not going to the World Cup. If I'm going to the World Cup, why won't I be happy? I'll be very, very happy. It will even give my career a huge boost. If it is Ghana and not even the World Cup I'm invited for, I'll honour the call-up if I'm okay and have no problem," he explained to JoySports.
The missing link
Otto Addo has been quoted by Africa Football News as saying a call-up for Salis was impossible after he indirectly rejected it in a prior conversation.
The report further indicated that despite monitoring the midfielder all season, Salis refused to be on his reserve list following a conversation about joining Ghana's 2023 Africa Cup of Nations (AFCON) qualifiers against Madagascar and the Central Africa Republic in May.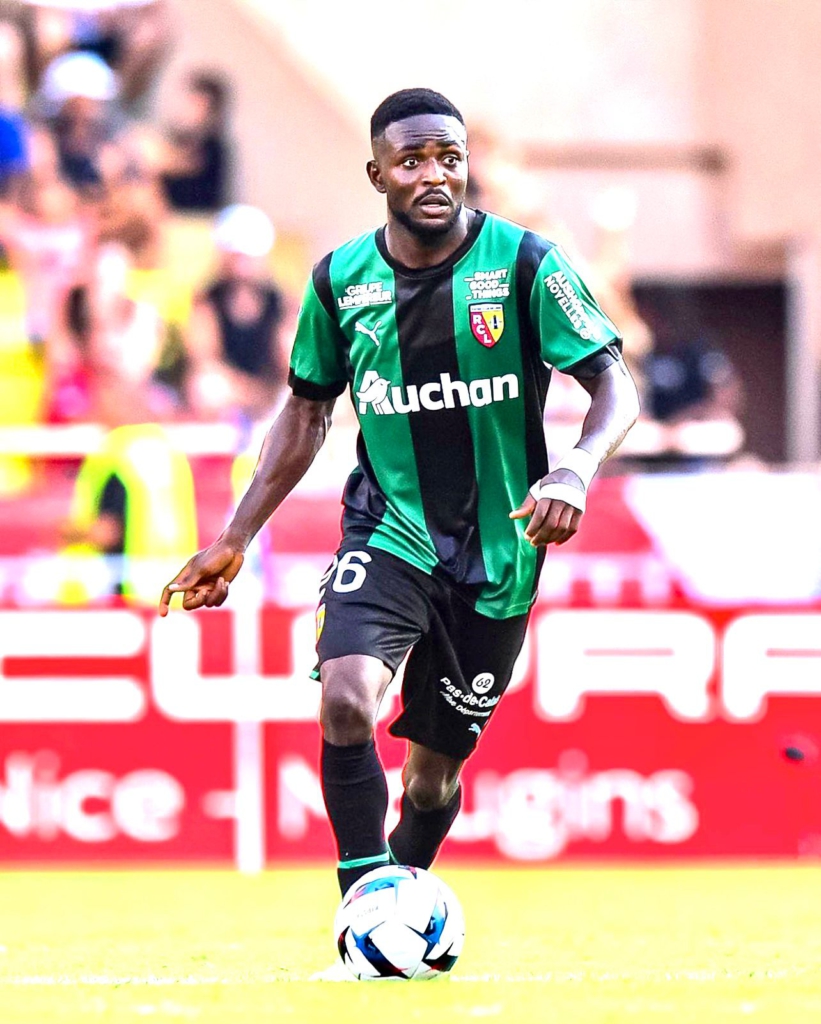 The quotes have Addo as saying: "Salis Abdul Samed, he played at Clermont Foot with Alidu Seidu, I called the two in May, and we still have a list with players on stand-by to be prepared in the event that players are injured."
"Then we had a lot of injuries in June, so I invited Alidu Seidu but Abdul Samed didn't want to be a reserve so he wasn't on the list, I couldn't invite him. So, he is the one who excludes himself from the list? Yes, that's it."
Salis explains
Salis confirms to JoySports that there was a conversation with the national team coach around the time, but fears Addo may have misunderstood him.
Salis says he had a knee injury at the time of the call-up and had a treatment program which made it risky for him to be available as the manager wanted.
"Someone sent me something, an interview of the coach [Otto Addo] talking about when he called me and I was at Clermont [and] I didn't want to come."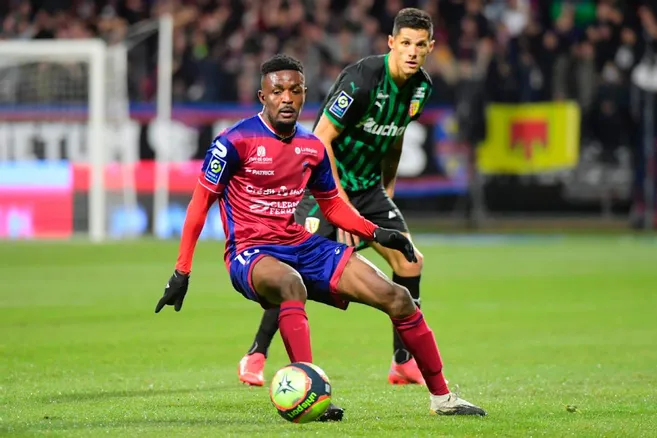 "It is not that I didn't want to come. I've e been at Clermont for two good years without playing. I'm now playing and at that time, I had a knee problem — my knee was paining me a little bit."
"Maybe the coach didn't understand me well, that's why he took offence. I wanted to go and treat my knee and wait for the second round of the season."
In touch with current Black Stars
While the wait is still on to make his mother proud with a Ghana cap, Salis is already keeping in touch with some members of the Black Stars.
He revealed he has been chatting with fellow Ligue 1 mates, Alexander Djiku and Alidu Seidu (his former teammate at Clermont Foot), about happenings in camp.
"Alidu Seidu called me in the evening and I asked how training and stuff was. He said, 'yeah, it wasn't bad'. I even talk to Djiku, he texted me and was like, 'come to Black Stars'"
Like many Ghana fans, Salis watched last Friday's 3-0 defeat to Brazil was tough but has no doubt the team has the players to be successful.
"I watched the game. It was a little bit difficult for us. I think if we play together, we can win games because we have the players. We have the players who can do something; who can help us."
A midfield monster
Salis has played 90 minutes in all of RC Lens' eight Ligue 1 games this season and gone ahead to score his first goal for the side against FC Lorient.
Of his average of 72 touches in those games, 94 per cent of them have been successful passes, one tackle per game. The stats show that it is tough for opposing players to dribble past him.
Salis is, notably, much cleaner in his game since he arrived in Artois to relieve Seko Fofana of defensive duties.
The statistics of the LFP after 8 match days reveal Salis is the player who travels the most kilometres per game (12 km on average), tied with Marshall Munetsi of Reims but with a little more playing time (720 vs 710 minutes).
These numbers are impressive, considering the fact that the game of RC Lens imposes a lot of high-intensity races.
Lens is also on the L1 podium behind Rennes (160) and Toulouse (159.4) with 159.1 high-intensity races per match.
Final lap for Black Stars
Following the Brazil loss, Ghana beat Nicaragua 1-0 to inject some confidence in their pre-World Cup preparations.
Their last game is scheduled for November 17 against Switzerland before the World Cup campaign begins with Portugal seven days later.
Source: Joysports